Alaina Marie-Navy & Pink Wine Tote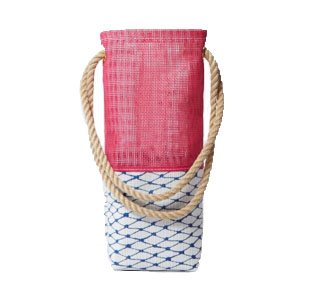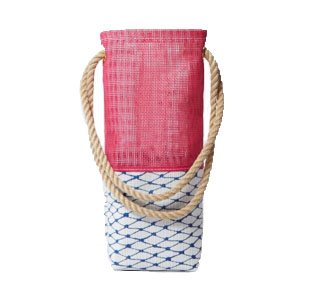 sale
Alaina Marie-Navy & Pink Wine Tote
Made in Maine, these bags are made to resemble a lobsterman's bait bag. Using marine grade material, Alaina Harris has created something that is not only durable, but coastal inspired and stylish! The best part is that they are machine washable! There are many colors and designs to choose from. Whether you use the tote as an everyday bag or a beach bag, you will love how it withstands the elements! The clutches are large enough to carry an ipad and even a small sweater. They're great for transporting and storing makeup. The wallets are perfect to carry alone or inside your purse. These make a great gift for the coast loving woman in your life!
A handmade wine tote and a nice bottle of wine make the perfect gift!
Hand printed and sewn in Maine. Brass grommet. Hemp Rope Handles.
13"L x 6"W