Soundview Millworks- Double Fish Handle Multi Stripe Serving Board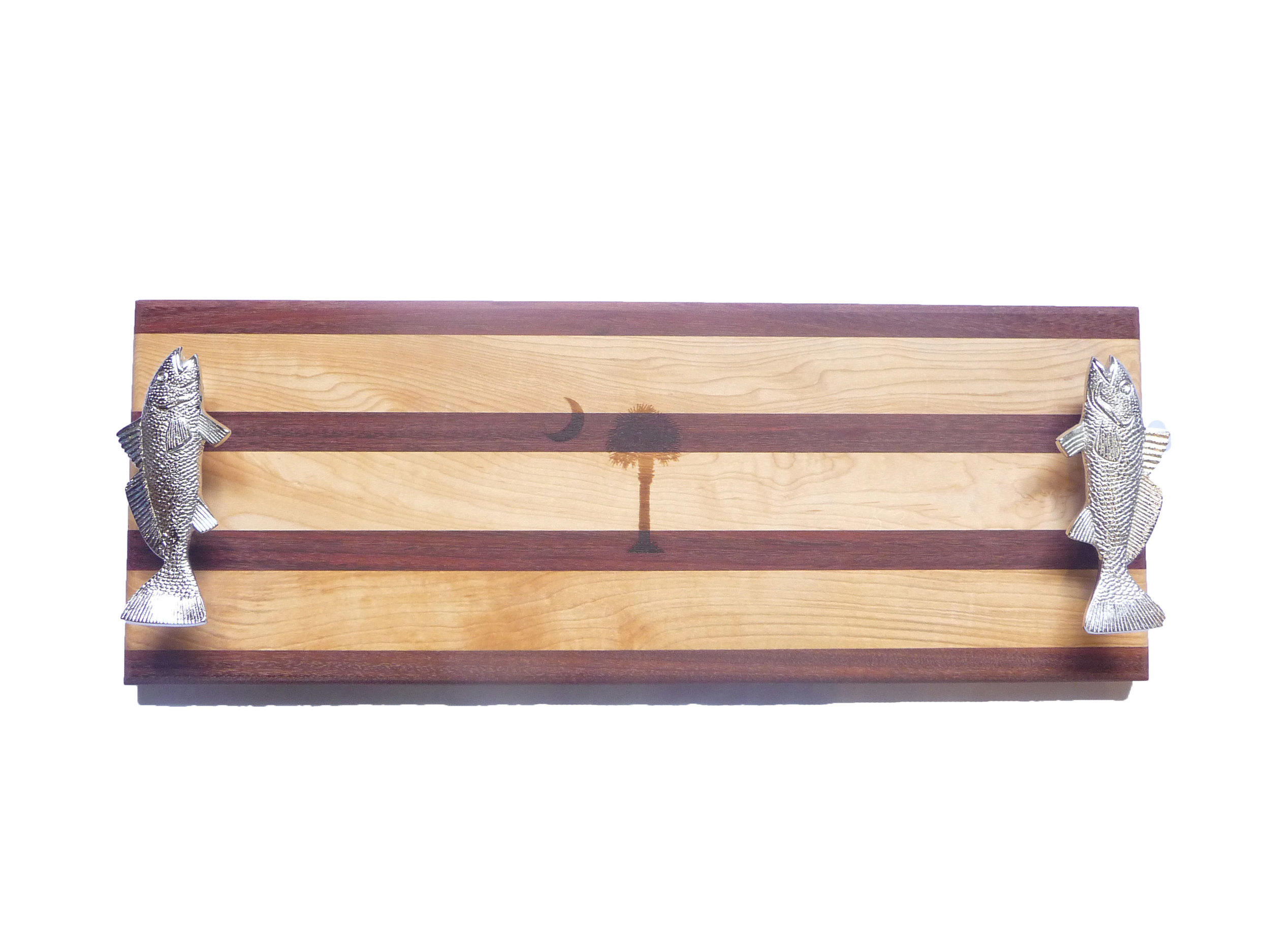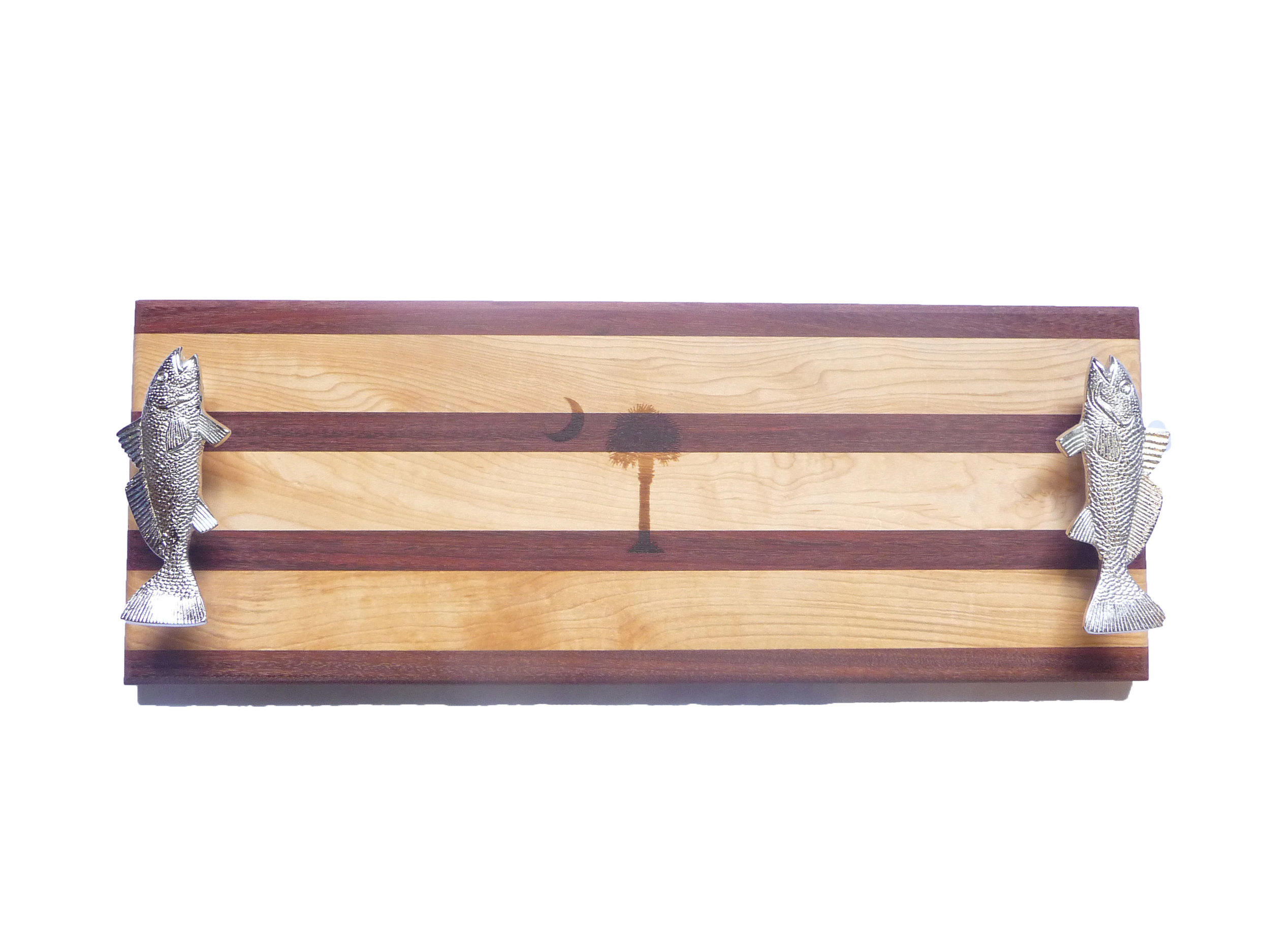 sale
Soundview Millworks- Double Fish Handle Multi Stripe Serving Board
Based in Darien, Connecticut this company creates maple and mahogany cutting boards by hand. The designer, Grant, is very detailed and works hard to make every board just right! They have created some special boards just for our site! The palm tree and crescent moon have been stamped on the front of all the boards and some of the boards have fish handles! A perfect design combination for Charleston! These boards are extremely well made and make excellent gifts!
Double Fish Handle Multi Stripe Serving Board - These serving boards are great for serving any course. They are beautiful and functional with two chrome plated brass handles and our signature maple and mahogany design.
Size: 20" x 7.75" x .75"
Made in the USA !