Soundview Millworks - Single Fish Handle Serving & Appetizer Board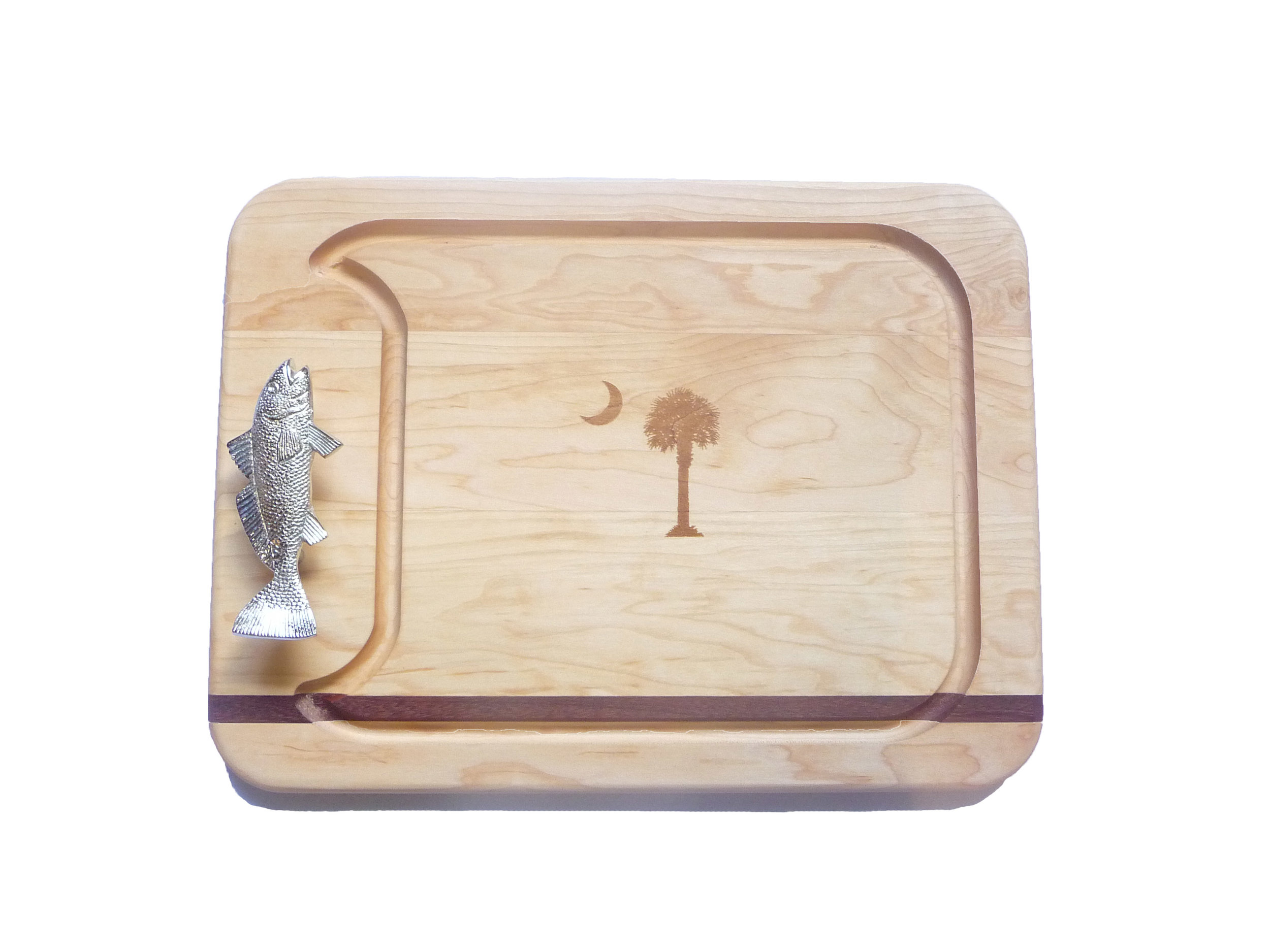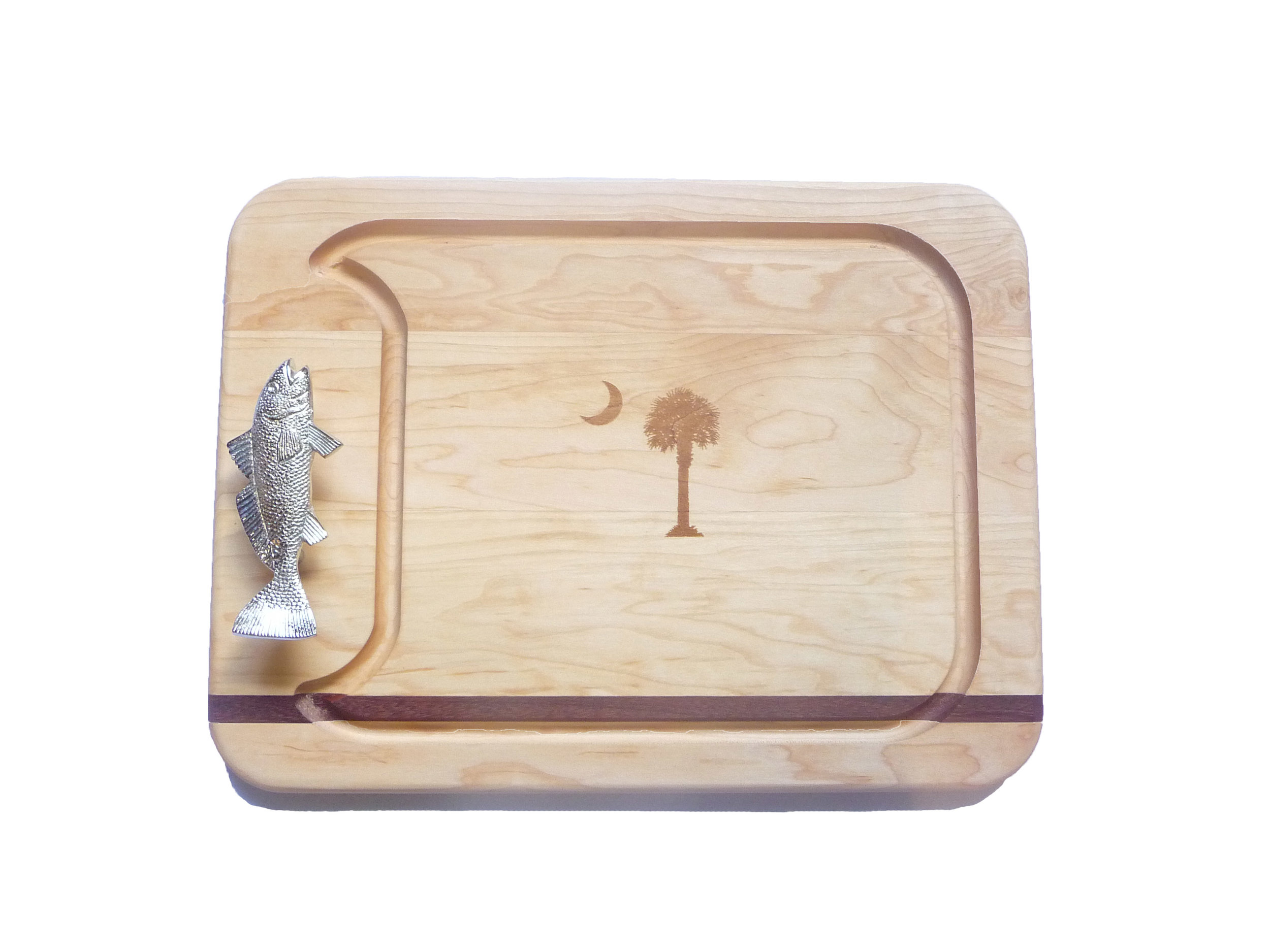 sale
Soundview Millworks - Single Fish Handle Serving & Appetizer Board
Based in Darien, Connecticut this company creates maple and mahogany cutting boards by hand. The designer, Grant, is very detailed and works hard to make every board just right! They have created some special boards just for our site! The palm tree and crescent moon have been stamped on the front of all the boards and some of the boards have fish handles! A perfect design combination for Charleston! These boards are extremely well made and make excellent gifts!
Single Fish Handle Serving & Appetizer Boards- These appetizer boards are great for cheese and crackers or serving up that special dish. The boards feature a chrome plated brass handle, rounded corners, a recessed juice groove, and our signature maple and mahogany design. These boards come in 2 sizes for use in any home. Soundview boards are hand Made in America and proud of it! They first started making boards from scrap lumber in their dad's garage, reclaiming oak and Maple from pallets and construction sites. Today, the shop is a little bigger (but, not much) and their product is a lot more consistent, they have honed their skills and have the most consistent and the best available products. Soundview takes great pride in the fact that all of their pieces are still handmade in the USA and stand behind their product 100%.
Our finishing process and product preparation is unlike any other – each part and board is inspected through the many phases of the production and finishing process. To create our product we start with the finest American maple and Santos mahogany - both known for their durability and tight grain pattern. For the finishing process we first dampen the board, causing the grain pattern to rise. Once dried we hand sand the boards and apply 3 coats of mineral oil to the boards, fully saturating the pores and protecting them from staining, moisture and bacteria.
Sizes - Medium : 16" x 12" x .75" Large : 20" x 15"x 1"
Made in the USA!